Announcing the CameraQuest / RFF 21/1.8 Street Photography Contest!
see new gallery at
http://www.rangefinderforum.com/rffg...d=9317&showall
FROM THE URL ABOVE, Go to Contest Gallery by clicking GALLERY drop down menu, then click GALLERY TO VIEW, then click 2012 CONTEST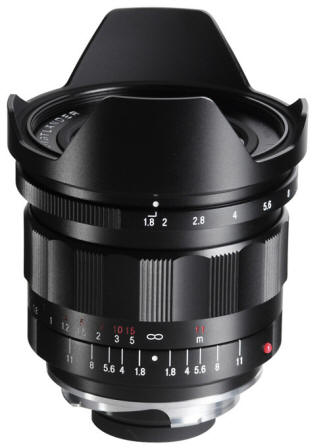 The prize is one new Voigtlander 21/1.8 Leica M mount lenses which are NOW in STOCK!
1) This contest is open to ALL RFF members. Yes, new members may enter to win, however new members joining after 12/16/12 will not be able to vote for the winner.
2) Limit two entries per photog.
3) PICS: File limit 400kb, pixel limit 700 pixels on longest side
4) Subject: Street Photography showing the human condition. Pics should not be staged or factually altered by software manipulation
-- adjusting image is fine, adding or removing subject matter is not
5) Camera: Rangefinders or cameras capable of using adapted rangefinder lenses (ie rangefinders and compact system cameras, not SLRs etc).
6) List city, camera, and what lens when you post the pic.
7) You may change your entries before entries are closed, but you may not have more than two entries or you will be disqualified.
8) Photogs asking for votes on this or any other site which comes to RFF's attention will be disqualified
9) Color or B/W, film or digital
10) Photo Copyright and ownership are retained by photographer, however entering the pic into the contest grants RFF the right to use the pics on RFF and on RFF's Facebook page.
11) Winner will receive one new Voigtlander 21/1.8 Leica M mount lens donated by CameraQuest.
12) Contest Announced 12/14/12, taking entries from 12/17/12 to January 31st 2012. At that time the submissions will be closed and voting will last one week to determine the winner.
13) No member may enter more than two pics, nor vote more than one time for their choice. This also means someone making multiple entries or votes from multiple id's will result in disqualification. Likewise members entering more than two pics will be disqualified.
14) By entering this free contest, contestants are agreeing that all admin decisions on suspicious voting or entries and all other contest decisions are final.
15) All entries must be taken by the member who enters the photo, who owns the copyright to that photo. Photos must have been taken during the 2012 calendar year and or January 2013.
16) If the winner turns out to have already purchased the new Voigtlander 21/1.8 from CameraQuest, they will receive a full refund.
17) While you may update your entries, so long as entries are still open, the maximum number of entries in the Contest Gallery is
TWO AT ANY ONE TIME. loading up the gallery with excess entries will result in disqualification - all of your entries will taken out of the contest.
18) once voting has started, you will not be able to change your vote (do not confusing rating pics with voting, its NOT the same)
19) once the contest is closed, its closed. modifying your entry in any way will result in the software automatically deleting your entry.
20) members will not be able to vote for their own pics
21) the prize is ONE 21/2.8 Voigtlander lens. Should one or more pics be tied at the end of regular voting, a two day vote run off will be held to determine the winner.
Frankly, this contest is new territory for RFF. We reserve the right to change the rules without notice if some situation surfaces which needs to be handled.
Let the Contest Begin!
Stephen
_____________________
January 1st Addendum
Greetings to All!
I have decided to extend the CameraQuest Street Photography 21/2.8 contest entries until January 31st.
Make sure your entry lists the City, Camera, and Lens
You are on the honor system, but entries missing this info will be disqualified.
If shot with film, the type of film and developer would be appreciated.
Besides 2012, it is also open to any 2013 image you can make before January 31st!
HAPPY NEW YEAR TO ALL!
Stephen
_____________
Below the image is a field most contest members seem to be using for titling their image. Instead use that field for the Camera, Lens, City info.
Thanks,
Stephen
_________________
UPDATE
the tally page has been disabled to encourage people to look at all of the entries before voting.
yes, this has been a learning experience.
Looking backward I would have done a few things differently, but I trust the members to determine the best entries.
The top voted entries will have ALL of their votes carefully evaluated before a winner is determined.
Cheers,
Stephen