Sorry, just stumbled upon your post...if you are still interested this lens weighs just over 14 oz with the lens hood.
Mine was made to be used with a reflex housing on a Leica. I am currently using it on my Olympus E-pL1 and was able
to put several extension rings together to make up the 64mm spacer needed to replace the reflex housing.
Here are a few pictures.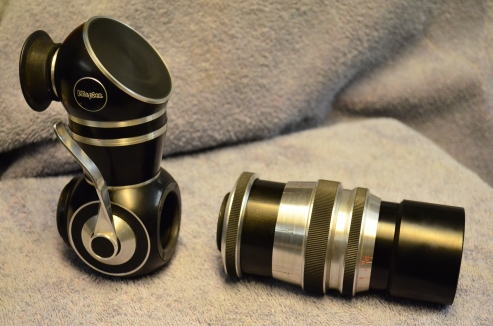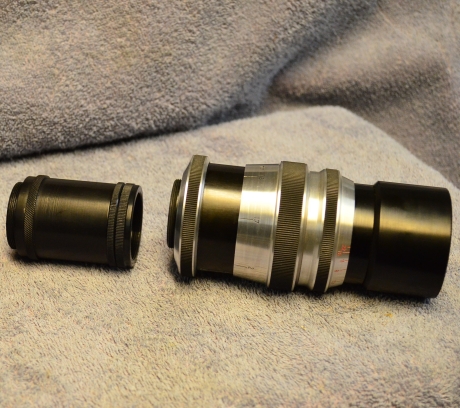 regards,
Marv