I've made a test with my self modified crappy plastic camera: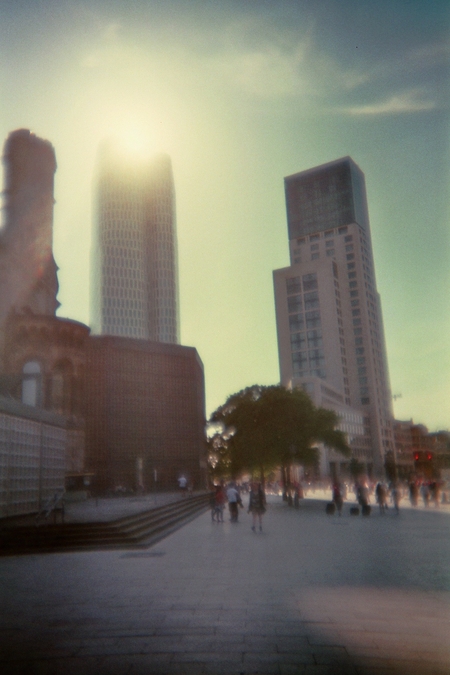 Some sharpness in center and many distortion outside: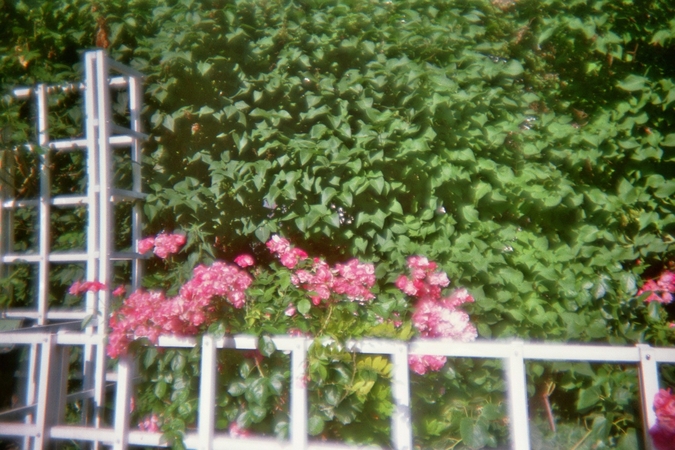 Heavy flare with sun shining direkt to the lens: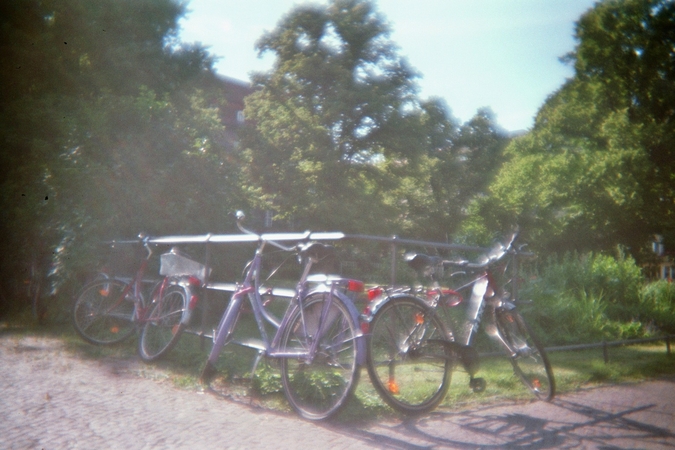 Some Smombies: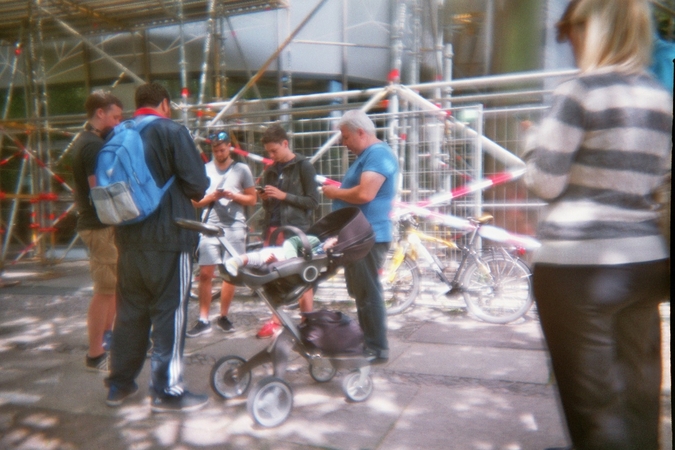 A city scene:
The camera i've used is marked as 'Wide Pic Panoramic Lens'. I think the focal length is ~28mm.
I have removed the internal mask for the wide-panorama-format and increased the aperture.
The film was a long time expired 'Porst colorX' 200-36.