Just came back to Cambodia from a mixed business/ private trip in Bangkok. Since I got myself a X100S about two weeks ago, this was the perfect opportunity to take photos and get myself familiar with the camera.
Below are first photos from the trip: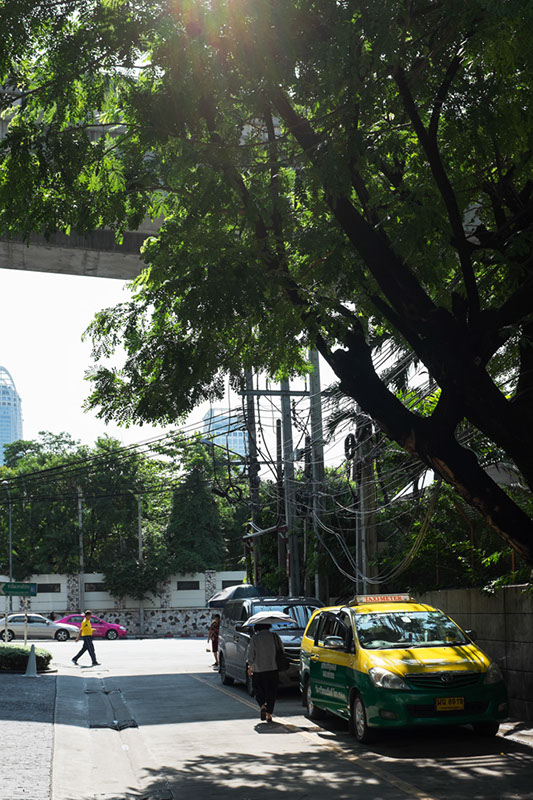 Just around the corner of my hotel. While Bangkok is a very modern city, it offers a lot of green spots surpringly.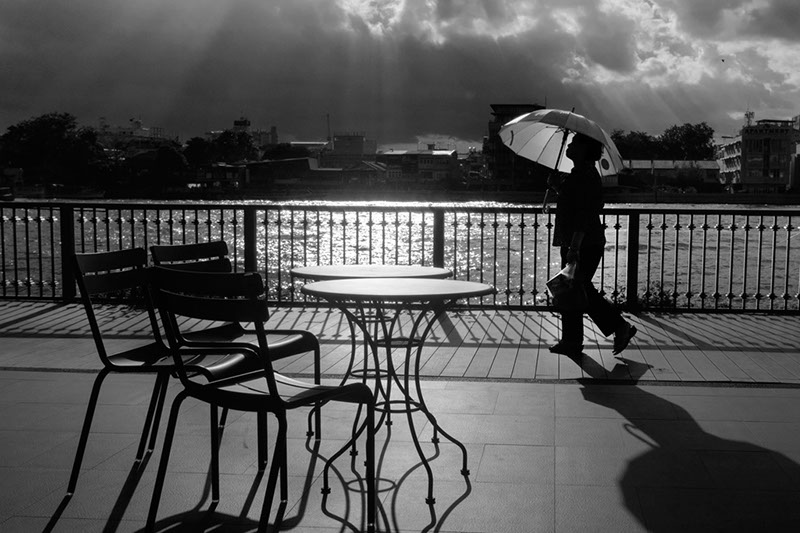 At one of the the public ferry ports during sunset.
The light was usually very harsh, especially during noon time, but allowed contrasty shadow pictures.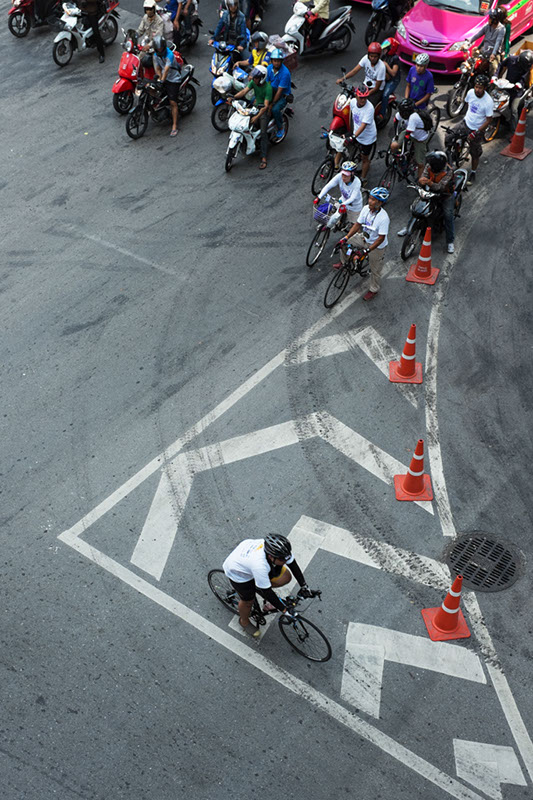 Cycling is BKK must be very challenging, considering the constant traffic jams and the high number of rude car drivers.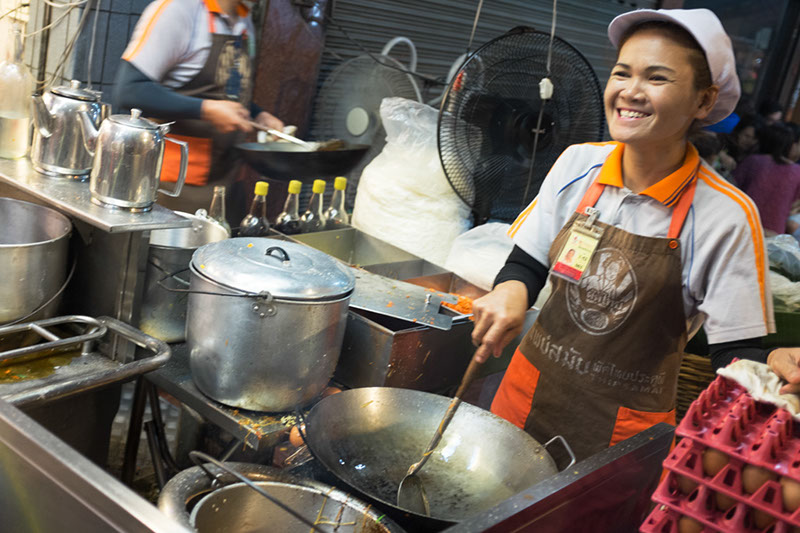 The Thip Samai restaurant offered delicious Pad Thai. It might be better to ask for take-away, as waiting for a table could be very time demanding.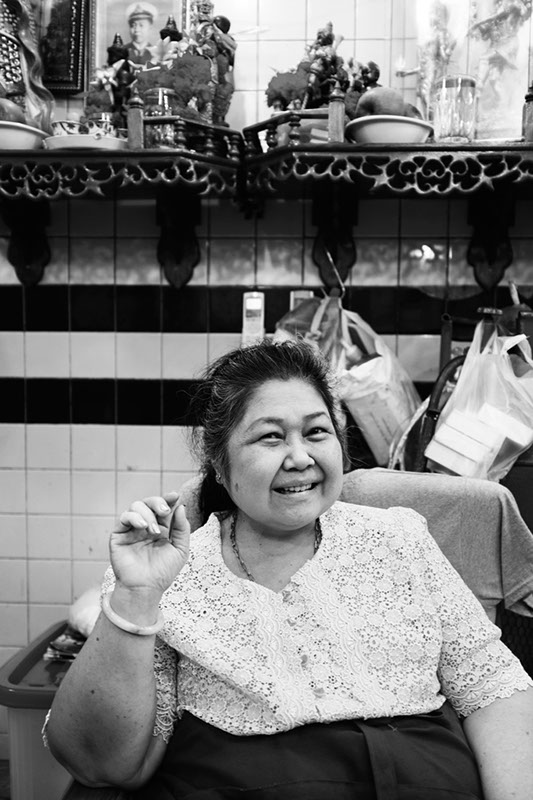 In a Thai restaurant at the other river side of the Grand Palace (a very nice lady ensured that the business was running!).
Relaxing ferry ride in the evening. Have a cool breeze while riding a ferry compensates for the very hot sunny days.
Some personal remarks concerning the X100S:
1. Usually, I use the Canon 5D Classic, which is still an excellent camera. Compared to the 5D, the X100S is very small and portable, what surely contributes to the pleasure of taking pictures with it.
2. Accuracy of focus was better than expected. However, is is possible to lock the focus just by keeping the shutter button constantly half pressed?
3. The lens cover is very loose - in the end, it feel into a river and I continued without it.
4. The EV compensation wheel is too loose - it always changes its setting in my bag.
5. I like the fully customizable EVF/LCD screens - I removed most information from both screens since I find them too distracting.
6. Is there only one customizable button available? I linked the FN button to ISO selection, but would like to link the ND-filter to a second one.
7. Image quality is amazing (nevertheless, the 5D files are more robust when it comes to recovering extreme shadow and lights parts).
8. The wheel around the buttons does not work. I suppose it's broken, because there is no option to disable it separatly, right?
Thanks for any input. I will post further images soon.