I only have been in the South and have no experience of sailing around the island, but I strongly recommend:
San Sperate – a small village 20 km north of Cagliari with the best collection of outdoor mural paintings I have ever seen (I attach two pictures made with a trivial P&S, I regret not having a decent camera then). Lots of colour film to be used there. Have a look at
http://www.sansperate.com
(it is not in English, but the pictures are great)
Carbonia (50km west of Cagliari) – If architecture ranks high in your list of interests, this town is the perfect example of fascist architecture. It was planned and built under the instructions of Mussolini and it has an impressive atmosphere (not pleasant, if I may add). Very unusual to find such a group of buildings. A place for your wide-angle lenses.
Cagliari – some people say it is ugly, I like it a lot, it has a very special atmosphere, not so much touristic; steep and narrow streets (very steep!!), high 19th Century buildings, you may find a very peculiar light in some places. A city for B&W film. Very good walking shoes are a must.
… and I could add the countryside (not to miss the bronze-age "nuraghi"), the great food, the red Vernaccia wine, etc etc
Have a nice trip
Joao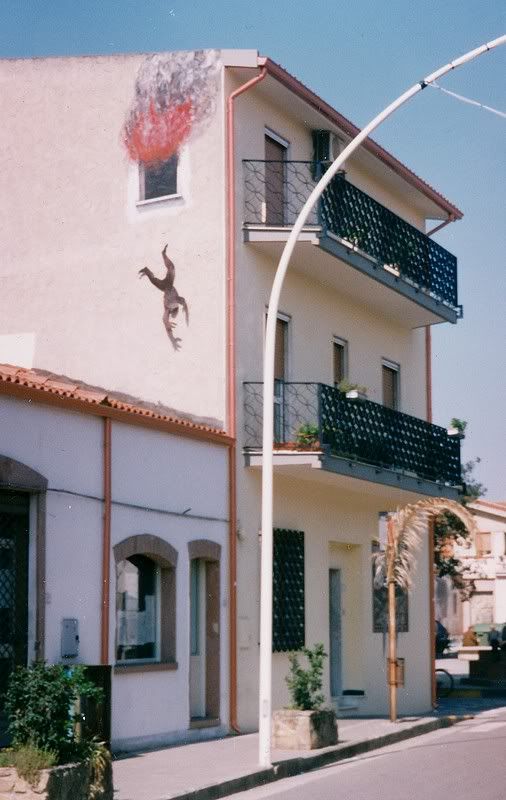 __________________
RFs: FED (2, 5), Zorki(1,4K,6), Sokol-2, Junost, Kiev (4 e 4AM)Yashica 35 ElectroGSN, Lynx , Seagull 205 , Great Wall and scalefinders: Cosmic 35, FED-50,Smena-8M, Voigtlander Vito (B and II), Kiev 35A,
Half-frame: Pentacon Penti, Fujica Drive, Canon Demi-S
MFs: Iskra, Estafeta, Agfa Isolette
TLR: Komsomolyets,Lubitel(2, 166),Flexaret,
SLRs: Kiev-10, Zenit (E, 3M, 122, 12XP,19, TTL,ES), Kristall, Praktica ( B200, BX20,) , Olympus OM-2n

The world is one country